The Playhouse and Community Living Team Up
Community Living Players 2023 Drama Workshops at The Playhouse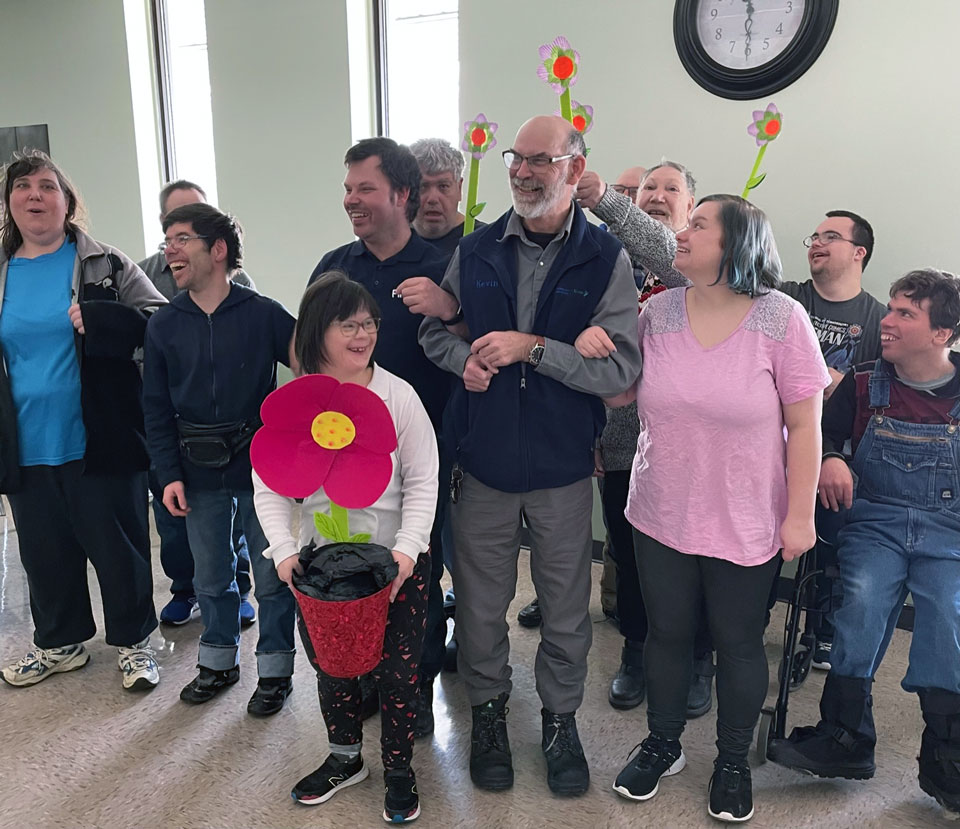 After their very successful and entertaining Christmas show, the Community Living Players resume their drama workshops at The Playhouse in March. Their first creative challenge is producing a music video of The Flower, a song written by Claude Plamondon to mark the 2009 closure of Rideau Regional Centre and celebrate the move of its residents from institutionalized life to contributing members of our communities.
The Players have adopted The Flower as their anthem. It's beautifully simple yet powerful lyrics speak to the initial apprehension and exhilarating sense of freedom the move offers. Though accepting that it might stumble and fall, the flower recognizes a new and real sense of belonging.
The video below showcases the group's musical talents as well as their drama and dance skills and is one of their most ambitious but rewarding experiences since they began working together five years ago!
Click the video to start watch to experience the story of The Flower
The Playhouse and Dundas County Community Living have initiated a joint project with the theatre's Mary Ellen Viau conducting Thursday drama classes with Community Living's clients.