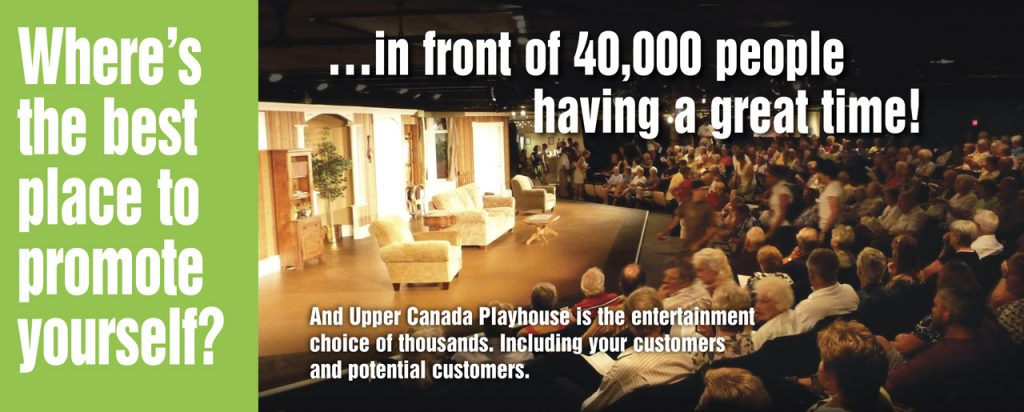 We're famous far and wide for quality professional entertainment and capacity crowds. We're also known for the creative, effective and extensive marketing that attracts one of the largest audiences in the country. That's why investing your marketing dollars in The Playhouse makes great advertising sense! We put you FRONT & CENTRE to the audience of 40,000 who see our shows AND to the hundreds of thousands who see our marketing.
Choose one of our Sponsor & Marketing options and contact us about one that works for you.
Each option gives you promotional benefits and theatre tickets to access our audience, our shows and our marketing – starting with featured profile in our Spring colour brochure and continuing all season long in our extensive marketing campaign.
Consider joining our impressive list of Playhouse Sponsors in 2023! Contact us for more info!