Upper Canada Playhouse's Theatre School is an exciting part of the theatre's summer season and offers youth the exciting opportunity to participate in theatre activities, games and on-stage performances.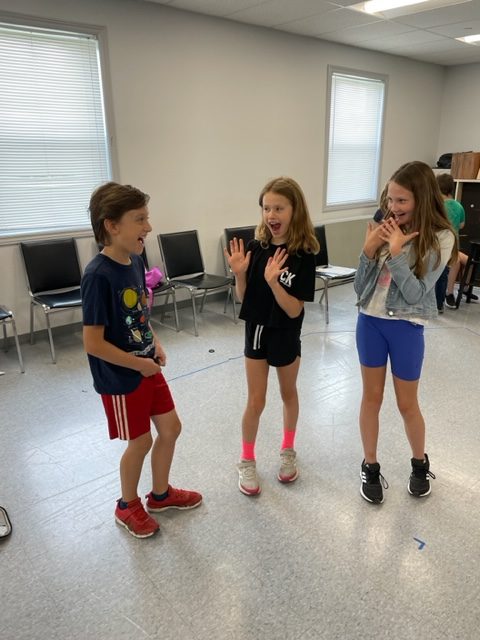 Last season, after a two-year hiatus due to Covid restrictions, we resumed the Theatre School with a one-week integrated session. This summer we will extend the integrated session to a two-week period. The Theatre School will be held August 14 to 25 from 9am to 3pm in the Playhouse's rehearsal hall. The session will culminate on Saturday, August 26 at 10AM with a performance celebrating drama, music and dance on the Playhouse stage. 
Activities throughout the two weeks will be tailored to build confidence and develop communication and performance skills for both junior and senior members of the group. The Theatre School is directed by Mary Ellen Viau, an experienced theatre & visual arts teacher and supported by the Playhouse's professional technical staff.
Parent/guardians are encouraged to call the theatre's Box Office at 613-543-3713 to register their child as soon as possible for this enriching and uniquely creative experience. Registration fee for the 2-week session is $225 per participant.
Call the Box Office at: 613-543-3713/1-877-550-3650 for more info and registration