Book by Phone:
(613) 543-3713 or 1 (877) 550-3650
Book by Email:
Tue Apr 24 2 pm – O CS
Wed Apr 25 2 pm
Thu Apr 26 2 pm & 8 pm
Fri Apr 27 8 pm
Sat Apr 28 2 pm & 8 pm
Sun Apr 29 2 pm
Tue May 1 2pm
Wed May 2 2pm
Thu May 3 2pm & 8pm
Fri May 4 8pm – C
LEGEND: EB = Early Bird; O = Opening; C = Closing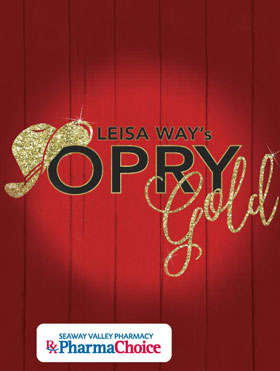 Sagittis scelerisque nulla cursus in enim consectetur quam. Dictum urna sed consectetur neque tristique pellentesque. Blandit amet, sed aenean erat arcu morbi.
Leisa Way and her phenomenally talented Wayward Wind Band will raise the roof with the hottest country songs from the last few decades. You'll sing-a-long to Johnny Cash, Shania Twain, Vince Gill, Loretta Lynn, Patsy Cline, Lady Antebellum, Kenny Rogers, Dolly Parton, Charlie Daniels, Zac Brown Band, Willie Nelson, Tammy Wynette, George Jones, Garth Brooks, Trisha Yearwood, Tim McGraw, Faith Hill, Hank Williams, Merle Haggard, Glen Campbell, Carrie Underwood, Taylor Swift, Toby Keith, Gretchen Wilson, Tammy Wynette, Roger Miller, the Dixie Chicks, and more! Don't miss this sensational country music concert!