Book by Phone:
(613) 543-3713 or 1 (877) 550-3650
Book by Email:
Four Shows Only: March 31 to April 2
The British Invasion
starring Leisa Way & the Wayward Wind Band
Sat April 1, 2:00pm
Sat April 1, 7:30pm
LEGEND: EB = Early Bird; O = Opening; C = Closing
Production Sponsor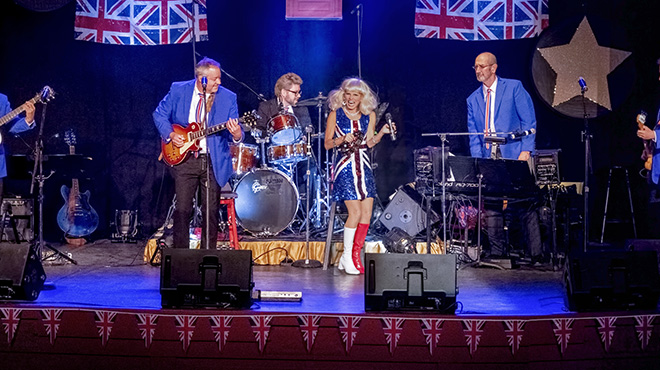 Sagittis scelerisque nulla cursus in enim consectetur quam. Dictum urna sed consectetur neque tristique pellentesque. Blandit amet, sed aenean erat arcu morbi.
You asked for it! Leisa Way & the Wayward Wind Band are back for the weekend with British Pop & Rock hits from The Beatles, Rolling Stones, Elton John, Petula Clark, Tom Jones, Rod Stewart, Herman's Hermits, Adele, The Dave Clark Five, Cat Stevens, Gerry & The Pacemakers, Eric Clapton and more.