Book by Phone:
(613) 543-3713 or 1 (877) 550-3650
Book by Email:
Oct 18 - 23
A Concert Presentation with Derek Marshall & Nick Arnold
Tue Oct 18 8 pm O
Wed Oct 19 2 pm
Thu Oct 20 2 pm & 8 pm
Fri Oct 21 2pm & 8 pm
Sat Oct 22 2 pm & 8 pm
Sun Oct 23 2 pm C
FRIDAY, OCT 21 MATINEE JUST ADDED!
LEGEND: EB = Early Bird; O = Opening; C = Closing
Production Sponsor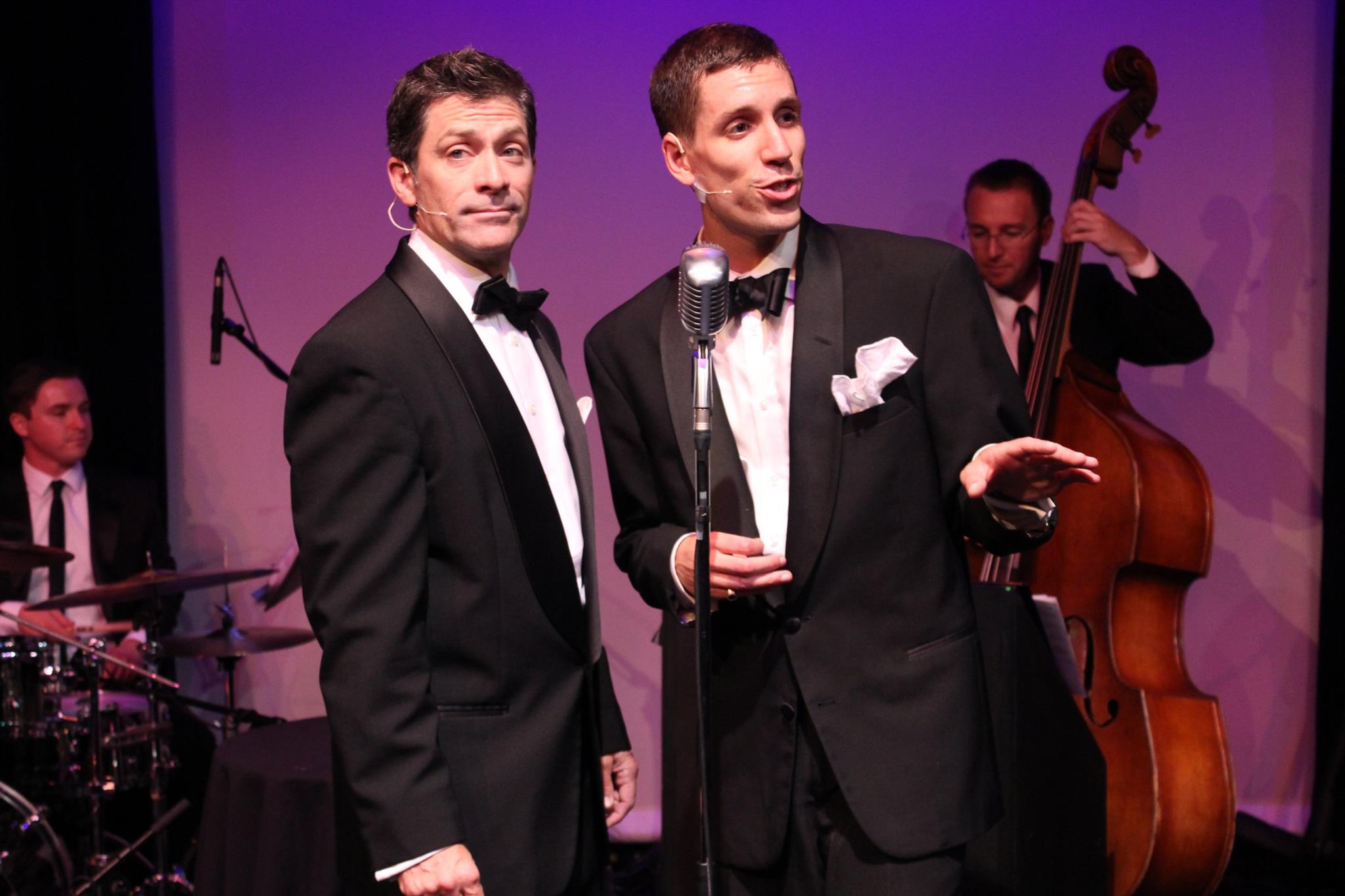 Sagittis scelerisque nulla cursus in enim consectetur quam. Dictum urna sed consectetur neque tristique pellentesque. Blandit amet, sed aenean erat arcu morbi.
Fabulous live concert presentation of timeless hits from the most famous musical-comedy team of the 1950's — Dean Martin and Jerry Lewis. Starring Derek Marshall, from Playhouse hits Vegas Knights, Memories of Rock 'N Roll and Lights, Camera, Christmas, the concert features two dynamic singers backed by a dynamite live band. You'll be swept back to a time remembered for such Dean Martin hits as Everybody Loves Somebody, Sway, You're Nobody Til Somebody Loves You, Volare, That's Amore, Return To Me, Standing on the Corner, Memories Are Made of This, You'll Never Walk Alone and Jerry's #1 hit, Rockabye Your Baby with a Dixie Melody. You'll enjoy the classic music that made them famous and a concert of hits that will leave you wondering 'what if they had never split'?
— Not Part of the Summer Flex Pass Series —