Book by Phone:
(613) 543-3713 or 1 (877) 550-3650
Book by Email:
July 31 - Aug 24
By Ken Ludwig
Thu Jul 31 8 pm P
Fri Aug 1 8 pm P
Sat Aug 2 8 pm O
Sun Aug 3 2 pm
Tue Aug 5 8 pm
Wed Aug 6 2 pm
Thu Aug 7 2 pm & 8 pm
Fri Aug 8 8 pm CS
Sat Aug 9 2 pm & 8 pm
Sun Aug 10 2 pm
Tue Aug 12 8 pm
Wed Aug 13 2 pm
Thu Aug 14 2 pm & 8 pm
Fri Aug 15 8 pm
Sat Aug 16 2 pm & 8 pm
Sun Aug 17 2 pm
Tue Aug 19 8 pm CS
Wed Aug 20 2 pm
Thu Aug 21 2 pm & 8 pm
Fri Aug 22 8 pm
Sat Aug 23 8 pm
Sun Aug 24 2 pm C
LEGEND: EB = Early Bird; O = Opening; C = Closing
Production Sponsor

padding: 6px 3px; height: 50px; background: #FFF; padding: 6px 3px; height: 50px; background: #FFF;
Sagittis scelerisque nulla cursus in enim consectetur quam. Dictum urna sed consectetur neque tristique pellentesque. Blandit amet, sed aenean erat arcu morbi.
Starring Sheldon Davis, Liz Gilroy, Parris Greaves, Susan Greenfield, Patti Kazmer, AnnaMarie Lea, Ed Sahely & Doug Tangney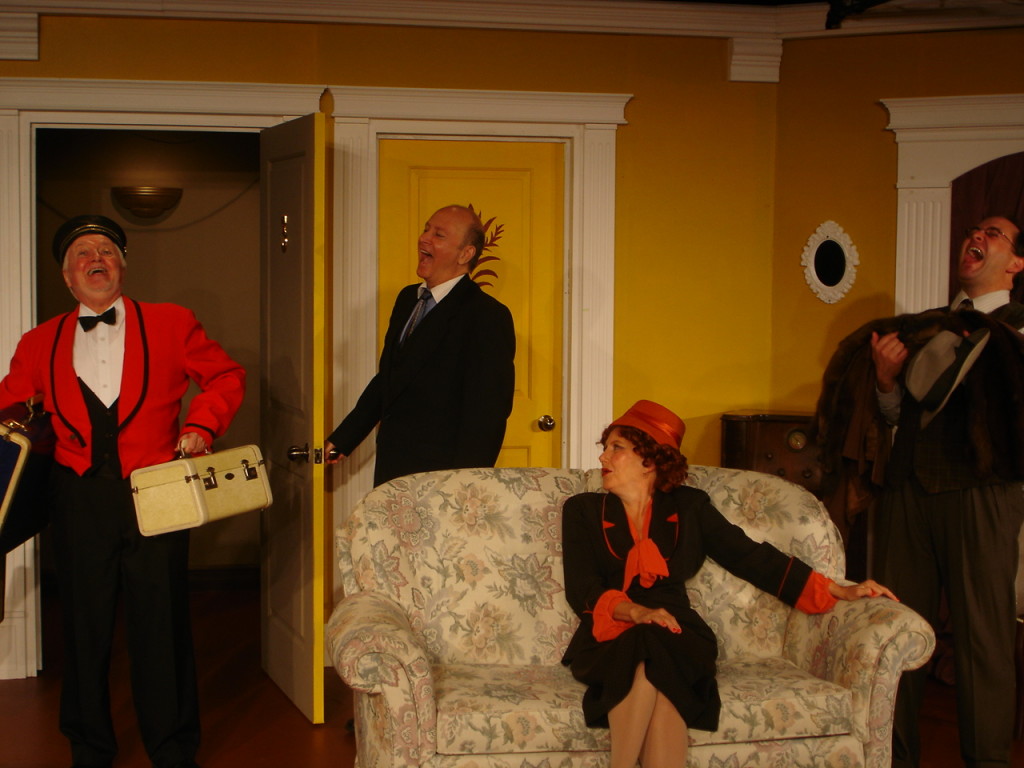 It's September 1934 at the Cleveland Grand Opera and world famous, Tito Morelli, known as Il Stupendo, is to appear for one night only as Otello. Through a hilarious series of mishaps, he is given a double dose of tranquilizers and passes out. His pulse is so low that manager Saunders and his assistant Max believe he's dead. Saunders persuades Max to get into an Otello costume and fool the audience into thinking he's Tito Morelli. When Morelli revives and gets into his other costume, there are now two Otellos running around in identical costume and two women are running around in lingerie, each thinking she is with Il Stupendo! One of the classiest and funniest comedies ever written.