Book by Phone:
(613) 543-3713 or 1 (877) 550-3650
Book by Email:
Nov 27 - Dec 14, 2014
By Jesse Collins
Thu Nov 27 11 am SS
Fri Nov 28 11 am SS & 8 pm P
Sat Nov 29 2 pm & 8 pm O
Sun Nov 30 2 pm
Tue Dec 2 11 am SS
Wed Dec 3 2 pm
Thu Dec 4 2 pm
Fri Dec 5 11 am SS & 8 pm CS
Sat Dec 6 2 pm & 8 pm
Sun Dec 7 2 pm
Tue Dec 9 11 am SS
Wed Dec 10 2 pm
Thu Dec 11 8 pm
Fri Dec 12 11 am SS & 8 pm
Sat Dec 13 2 pm & 8 pm
Sun Dec 14 2 pm C
LEGEND: EB = Early Bird; O = Opening; C = Closing
Production Sponsor

padding: 6px 6px; background: #FFF;
Sagittis scelerisque nulla cursus in enim consectetur quam. Dictum urna sed consectetur neque tristique pellentesque. Blandit amet, sed aenean erat arcu morbi.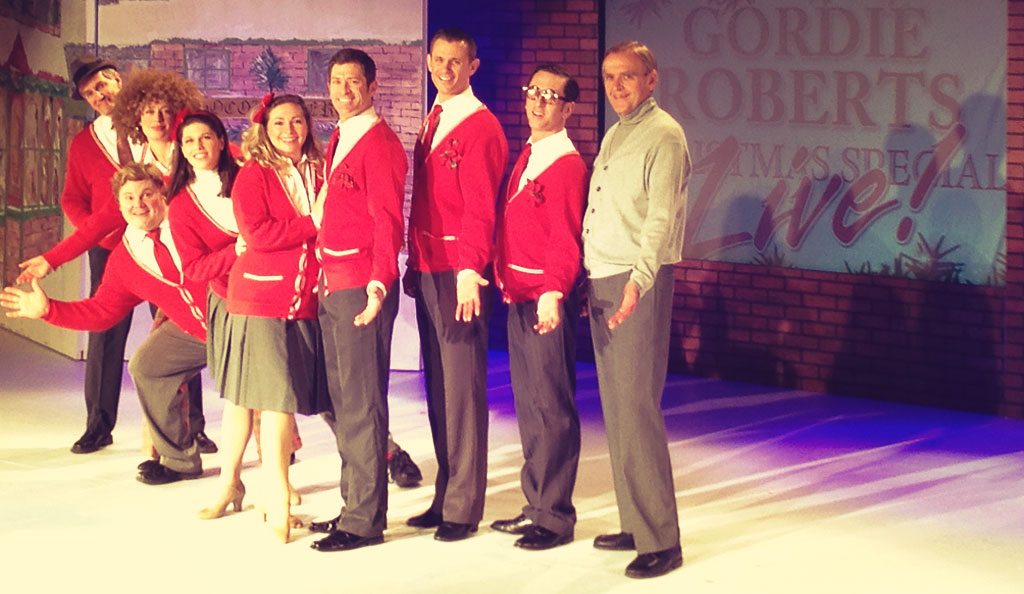 The TV Christmas Special That Nearly Never Was (Public & School performances) Be part of the studio audience in this hilarious, heart-warming and musical story set around the making of a 1970's TV Christmas Variety Show. But there's trouble on the set. The show's about to be cancelled. Star Gordie Roberts' world is falling apart! His days as a TV crooner appear to be over, his loveable and wacky troupe of singers, actors, dancers and musicians are revolting and his girlfriend is feeling neglected. But through the bond of family and friends, Gordie discovers the meaning and magic of Christmas and that there's more to the Holidays than making a buck.  It's a Holiday treat filled with song, dance, magic with complete with a fabulous Christmas concert! There'll even be a prize for the best festive Christmas sweater in the audience!
With Derek Marshall, Liz Gilroy, Duff MacDonald, Rod Campbell, Brian Young, Geoffrey Tyler, Miranda MacDonald, Zach Counsil, Meredith Zwicker
Original Music by Jesse Collins
Arrangements by Meredith Zwicker
Director: Jesse Collins
Choreographer: Liz Gilroy
Musical Director/Pianist: Meredith Zwicker
Deisgner: Sean Free