Book by Phone:
(613) 543-3713 or 1 (877) 550-3650
Book by Email:
Spring Show: May 10 - 22
Buddy Holly, Ritchie Valens & the Big Bopper
Live Concert created by Chris McHarge
Tue May 10 8pm
Wed May 11 2pm
Thu May 12 2 & 8pm
Fri May 13 2 & 8pm
Sat May 14 2 & 8pm
Sun May 15 2pm
Tue May 17 2 & 8pm
Wed May 18 2pm
Thu May 19 2 & 8pm
Fri May 20 – no show
Sat May 21 8pm
Sun May 22 2pm
LEGEND: EB = Early Bird; O = Opening; C = Closing
Production Sponsor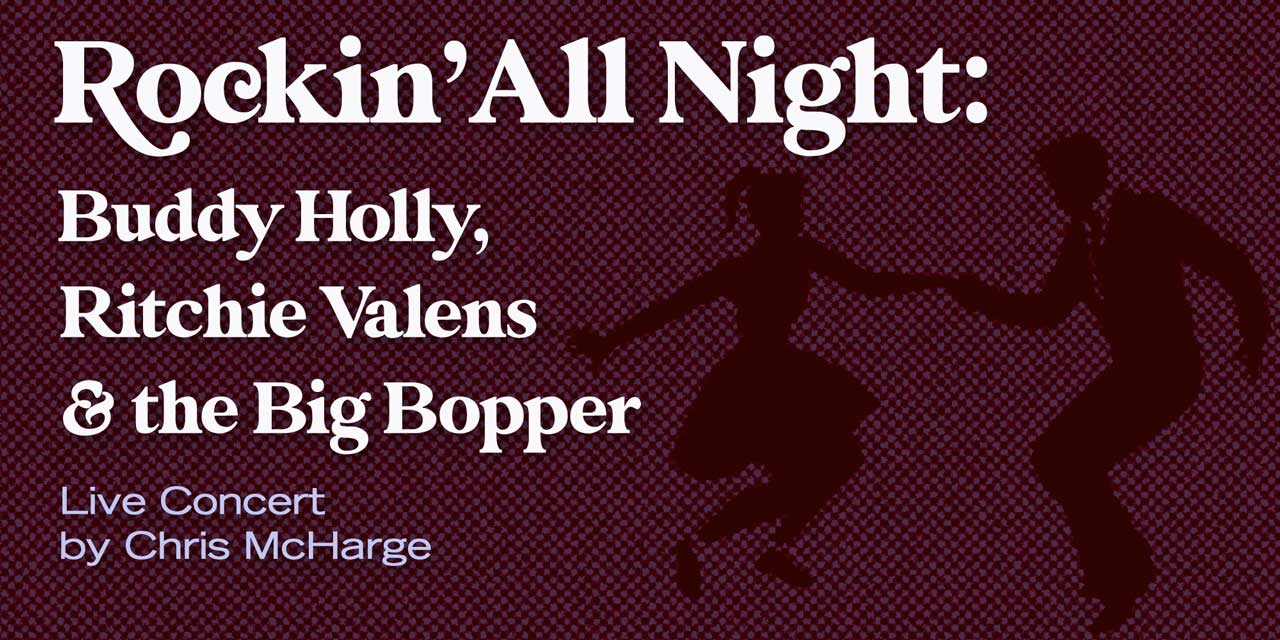 Sagittis scelerisque nulla cursus in enim consectetur quam. Dictum urna sed consectetur neque tristique pellentesque. Blandit amet, sed aenean erat arcu morbi.
World Premiere!
At 12:55 am on Feb. 3rd, 1959, a small single engine plane took off from an airfield outside of Clear Lake, Iowa. Its three young passengers had just finished a raucous, sold-out concert and were heading for their next tour stop. Just minutes after takeoff, the plane went down. Some say that's 'the day the music died.'
Rockin' All Night celebrates the music and lives of three of the hottest rock 'n' roll stars of the 50's whose remarkable lives and music were tragically cut short. But imagine one more concert, if you could, where you would hear all their greatest hits including such memorable songs as That'll Be The Day, Peggy Sue, Everyday, Not Fade Away, It's So Easy, Donna, La Bamba, White Lightning and Chantilly Lace.