Book by Phone:
(613) 543-3713 or 1 (877) 550-3650
Book by Email:
Fall Show: October 18 - 30
What Might Have Been
Live Concert created by Jesse Collins
Tue Oct 18 – 8pm
Wed Oct 19 – 2pm
Thu Oct 20 – 2 & 8pm
Fri Oct 21 – 8pm
Sat Oct 22 – 2 & 8pm
Sun Oct 23 – 2pm
Tue Oct 25 – 2pm
Wed Oct 26 – 2pm
Thu Oct 27 – 2 & 8pm
Fri Oct 28 – 8pm
Sat Oct 29 – 2 & 8pm
Sun Oct 30 – 2pm
LEGEND: EB = Early Bird; O = Opening; C = Closing
Production Sponsor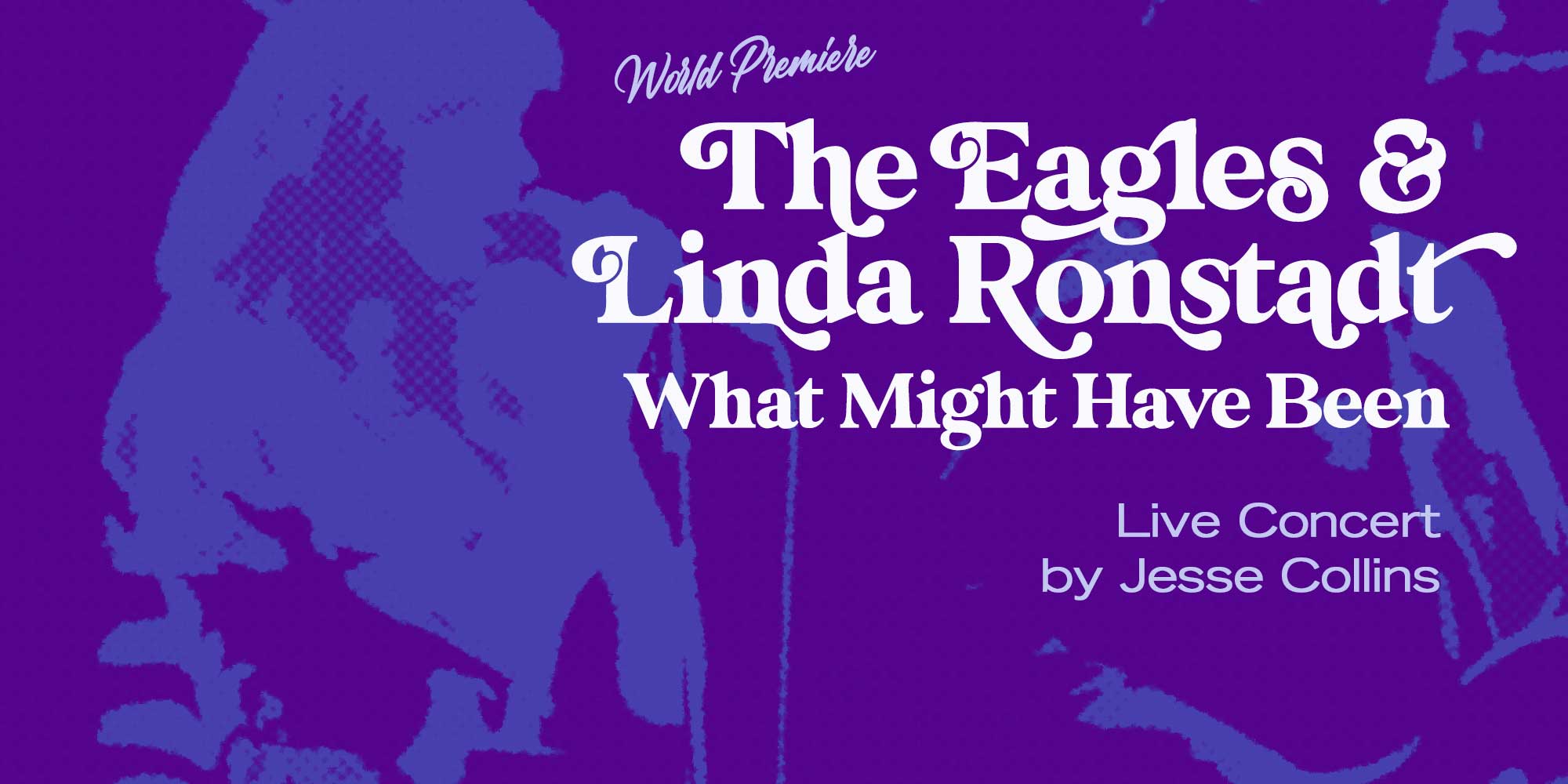 Sagittis scelerisque nulla cursus in enim consectetur quam. Dictum urna sed consectetur neque tristique pellentesque. Blandit amet, sed aenean erat arcu morbi.
Starring Karen Coughlin & Jay Davis
with John Minnis, Glenn Bladon, Rich Levesque & Bob Gasson
When four young musicians were hired to be the backing band for an aspiring singer, who knew that their paths would lead in different directions and span countless hits. That was the birth of the Eagles playing for Linda Ronstadt in 1971 before both acts became hit machines with platinum records and sold-out concerts.
Relive the beginning of the California country rock sound, born in Laurel Canyon and spread world-wide, with hits like Take It Easy, Lyin'Eyes, Best of My Love, New Kid in Town, Peaceful Easy Feeling, Hotel California and Desper- ado and of course Linda Ronstadt's own journey through Desperado, Silver Threads & Golden Needles, Blue Bayou, Poor Poor Pitiful Me, I Don't Know Much and You're No Good. A band, a singer, and all the hits … what might have been!