Book by Phone:
(613) 543-3713 or 1 (877) 550-3650
Book by Email:
Jul 3 - 27, 2014
By Norm Foster
Thu Jul 3 8 pm P
Fri Jul 4 8 pm P
Sat Jul 5 8 pm O
Sun Jul 6 2 pm
Tue Jul 8 8 pm
Wed Jul 9 2 pm
Thu Jul 10 2 pm & 8 pm
Fri Jul 11 8 pm CS
Sat Jul 12 2 pm & 8 pm
Sun Jul 13 2 pm
Tue Jul 15 8 pm
Wed Jul 16 2 pm
Thu Jul 17 2 pm & 8 pm
Fri Jul 18 8 pm
Sat Jul 19 2 pm & 8 pm
Sun Jul 20 2 pm
Tue Jul 22 8 pm CS
Wed Jul 23 2 pm
Thu Jul 24 2 pm & 8 pm
Fri Jul 25 8 pm
Sat Jul 26 2 pm & 8 pm
Sun Jul 27 2 pm C
LEGEND: EB = Early Bird; O = Opening; C = Closing
Production Sponsor

Sagittis scelerisque nulla cursus in enim consectetur quam. Dictum urna sed consectetur neque tristique pellentesque. Blandit amet, sed aenean erat arcu morbi.
World Premiere!
Starring Sharon Heldt, Melanie Janzen, Leah Oster & Jane Spence
Directed by Jesse Collins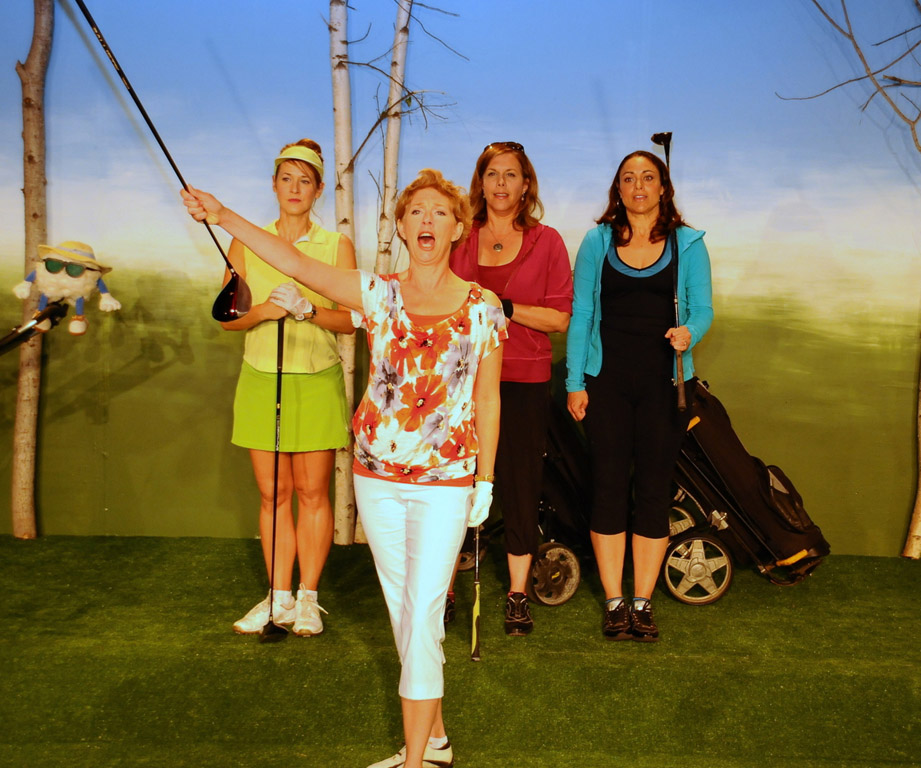 For years audiences have been waiting for Canada's funniest playwright to write a sequel to one of his most entertaining hits of all time. Well, he finally has and he's chosen Upper Canada Playhouse as the first theatre to produce it. The Ladies Foursome is a female version of The Foursome, but with a completely different story. It's the day after the funeral of a friend, and three women gather for a round of golf in honour of their recently deceased playing partner. They are joined by a fourth woman, another old friend of the deceased that the other three didn't know about.  During the round the women discuss life, love, men, sex, children, careers…everything but golf.  Many surprises, secrets and confessions come to the surface during this hilarious and heart-warming round of golf. Don't miss this newest must-see comedy hit!