Book by Phone:
(613) 543-3713 or 1 (877) 550-3650
Book by Email:
July 6 - 23
Marcia Kash & Douglas E. Hughes
Thu Jul 6 7.30pm EB
Fri Jul 7 7.30pm O
Sat Jul 8 2pm & 7.30pm
Sun Jul 9 2pm
Tue Jul 11 2pm
Wed Jul 12 2pm
Thu Jul 13 2pm & 7.30pm
Fri Jul 14 7.30pm
Sat Jul 15 2pm & 7.30pm
Sun Jul 16 2pm
Tue Jul 18 2pm
Wed Jul 19 2pm
Thu Jul 20 2pm & 7.30pm
Fri Jul 21 7.30pm
Sat Jul 22 2pm & 7.30pm
Sun Jul 23 2pm C
LEGEND: EB = Early Bird; O = Opening; C = Closing
Production Sponsor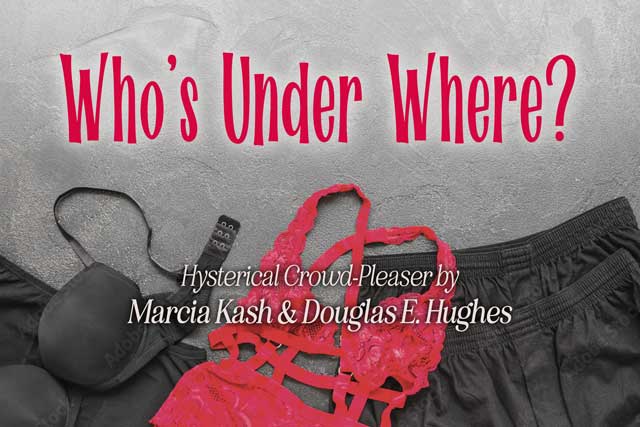 Sagittis scelerisque nulla cursus in enim consectetur quam. Dictum urna sed consectetur neque tristique pellentesque. Blandit amet, sed aenean erat arcu morbi.
Fashion designers Jane & Sybil rent a hotel room for a private showing of their line of men's underwear to Italian clothing manufacturer Bruno Fruferelli & set up a $5 million business deal. Their suspicious & jealous husbands think they are having an affair and hilarious chaos ensues as they all arrive at the suite at the same time! This hysterical crowd-pleaser has kept audiences laughing for more than 20 years in 100 productions in 8 countries & 5 languages. Join in the fun!