Book by Phone:
(613) 543-3713 or 1 (877) 550-3650
Book by Email:
June 6 - 30
by Michael Parker
Thursday, June 6 8pm P
Friday, June 7 8pm P
Saturday, June 8 8pm O
Sunday, June 9 2pm
Tuesday, June 11 8pm
Wednesday, June 12 2pm
Thursday, June 13 2pm & 8pm
Friday, June 14 8pm CS
Saturday, June 15 2pm & 8pm
Sunday, June 16 2pm
Tuesday, June 18 8pm
Wednesday, June 19 2pm
Thursday, June 20 2pm & 8pm
Friday, June 21 8pm
Saturday, June 22 2pm & 8pm
Sunday, June 23 2pm
Tuesday, June 25 8pm CS
Wednesday, June 26 2pm
Thursday, June 27 2pm & 8pm
Friday, June 28 8pm
Saturday, June 29 2pm & 8pm
Sunday, June 30 2pm C
LEGEND: EB = Early Bird; O = Opening; C = Closing
Production Sponsor

padding-top: 2px;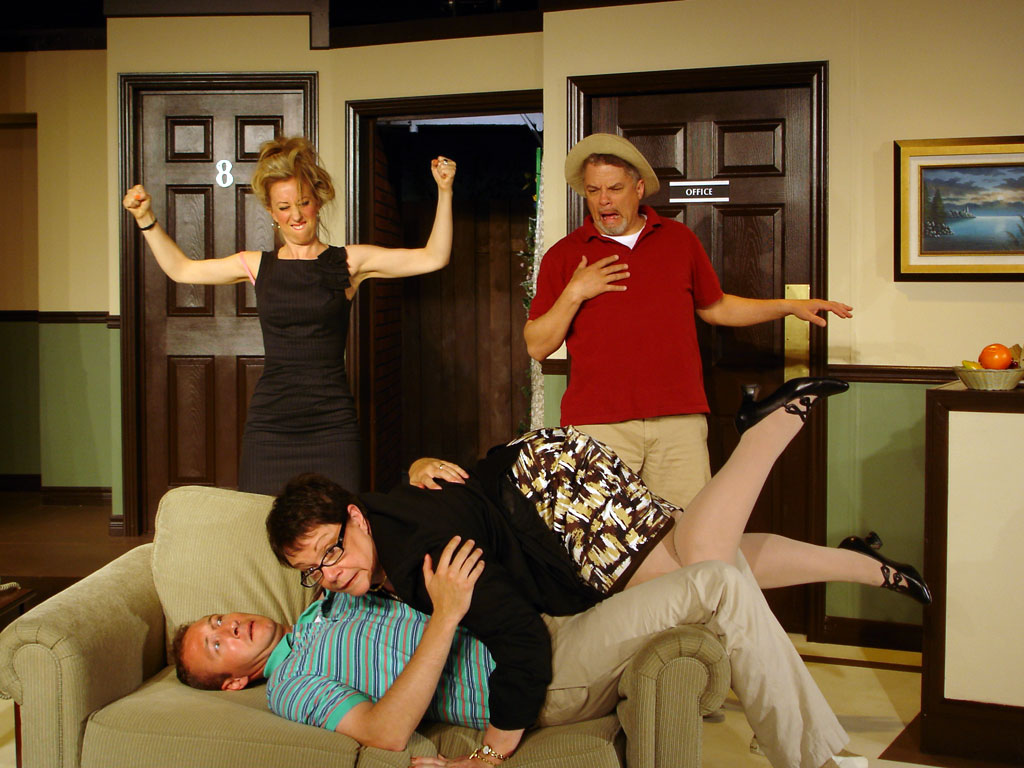 Sagittis scelerisque nulla cursus in enim consectetur quam. Dictum urna sed consectetur neque tristique pellentesque. Blandit amet, sed aenean erat arcu morbi.
David and John, two executives of a cosmetic company, plan a golfing weekend without their wives. When their new boss, Ms. Hutchison, shows up at the same resort, she insists on meeting their wives. Desperate to produce them, John persuades the receptionist to be his wife and David recruits John to be his! Hilarious chaos ensues when their real wives arrive.
From the writer of Hotbed Hotel & The Sensuous Senator.
'Has everything an audience could ever want in a good time at the theatre. A laugh a minute; fabulous performances; ridiculous sight gags; a woman in her underwear and a man in drag.' –- Seaway News
'Fast paced and howlingly funny. Misconceptions and mixed up identities abound. The audience is as hysterical as the characters. Just sit back, take it all in, and get ready to laugh loudly, long and often.' — Morrisburg Leader
'I have been attending live theatre for more than 40 years. Tonight's show was by far the most entertaining acting that I have ever seen. We laughed until we had tears in our eyes. Thank you to each and everyone associated with the show' — J & M Ottawa