Book by Phone:
(613) 543-3713 or 1 (877) 550-3650
Book by Email:
April 23 - May 5
The music of Glen Campbell
starring Aaron Solomon


Guest starring Leisa Way with the Wayward Wind Band
Tuesday, April 23 8pm CS
Wednesday, April 24 2pm
Thursday, April 25 2pm & 8pm
Friday, April 26 8pm
Saturday, April 27 2pm & 8pm
Sunday, April 28 2pm
Wednesday, May 1 2pm
Thursday, May 2 2pm & 8pm
Friday, May 3 8pm CS
Saturday, May 4 2pm & 8pm
Sunday, May 5 2pm C
LEGEND: EB = Early Bird; O = Opening; C = Closing
Production Sponsor

padding:4px;
Sagittis scelerisque nulla cursus in enim consectetur quam. Dictum urna sed consectetur neque tristique pellentesque. Blandit amet, sed aenean erat arcu morbi.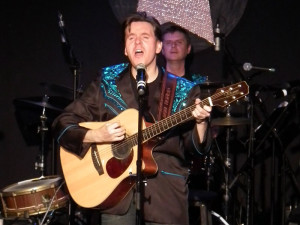 AARON SOLOMON, star of last season's Country Jukebox, returns with a show of his own  co-starring Leisa Way and a 5-piece band that raises the roof!
Enjoy hits like Gentle On My Mind, Galveston, By The Time I Get To Phoenix, Southern Nights, Rhinestone Cowboy & hits from Campbell's Beach Boys days. PLUS Tanya Tucker, Bobbie Gentry & Anne Murray famous duets. A top-notch concert with some of the country's most talented musicians!